Highlights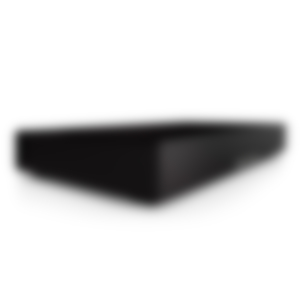 Why we love this product
From the Sounddeck, all your movie and musical treasures will be afforded open passage right into your living room. True-to-source sound created by high-end drivers floods the entire room thanks to the use of Raumfeld proprietary Wellenfeld Technology, cocooning you in sound from every point on the compass. Control your movies, TV sound, and music via free app and drop your musical anchor wherever you like. The Sounddeck offers a safe harbor for any music or movie fan who enjoys powerful, transparent and immersive sound.
Key advantages at a glance
Plug-&-play Wi-Fi sounddeck – simply place your TV on top & connect
Innovative Wellenfeld Technology cocoons you in sound from any listening position
6 high-end drivers, 2 downfire subwoofers & integrated 280 watt class D amplifier create powerful, detailed sound
Available in black or white
Timeless design: Sturdy wooden cabinet refined by matte black or silk white lacquer and aluminum elements
Stream Spotify Connect, SoundCloud, TIDAL, internet radio via TuneIn & private music collections; Coming soon: Google Cast for audio<br />
Connects to the TV with a single HDMI cable
Features
All technologies at a glance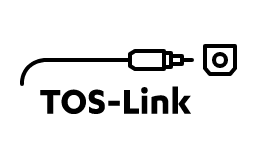 Icon - digital audio input - optical TOSLINK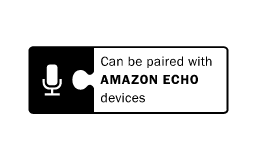 Icon - Amazon Echo [SVG] [EN]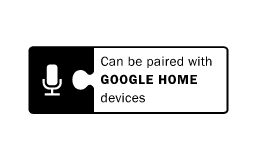 Google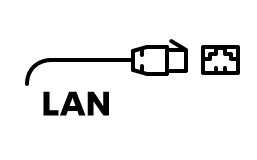 Anschluss zum Ethernet (LAN)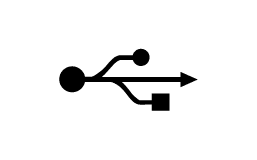 USB-Schnittstelle<br><br>Hinweis: Funktionsumfang der Schnittstelle kann je nach Produkt variieren. Nähere Infos zu diesem Produkt auf der Webseite oder in der Anleitung.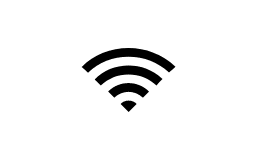 Verfügt über WLAN-Funktionalität.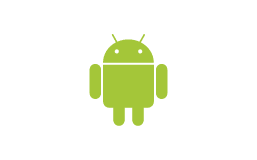 Funktioniert für Systeme mit Android.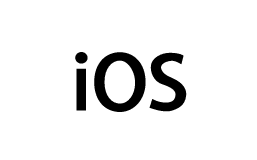 Works with iOS systems such as iPhone, iPad, etc.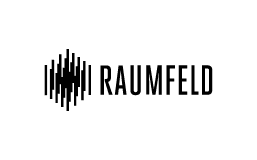 Die Raumfeld Technologie ermöglicht das verlustfreie Streamen von Musik über WLAN oder Ethernet. Du kannst z.B. unterschiedliche Musik in mehrere Räume senden. Raumfeld integriert verschiedene Streaming-Dienste wie z.B. Spotify.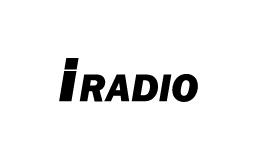 Verfügt über Internet-Radio.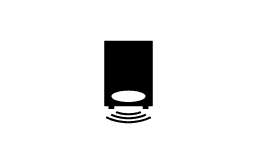 Downfire-Subwoofer. Der Tieftöner ist zum Boden hin ausgerichtet.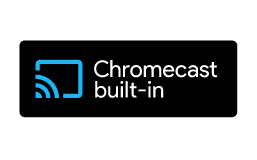 Tippe auf das Chromecast Symbol in deiner Musik-App, wähle einen Abspieler mit Chromecast built-in und höre Musik in hoher Klangqualität. Streame mit Chromecast aus mehr als 100 Musik-Apps von deinem Smartphone, Tablet oder PC.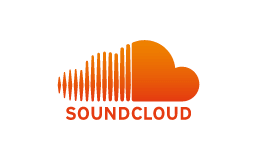 Der unabhängige Streaming-Dienst aus Berlin. Entdecke mit SoundCloud Neues und Seltenes. Aufgenommen vom Newcomer oder Superstar. Mit SoundCloud kannst du Freunden, Künstlern oder Newcomern folgen. Die Datenraten hängen von der hochgeladenen Qualität ab.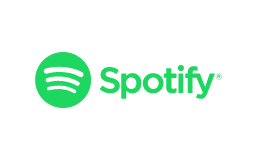 Einer der beliebtesten Streaming-Dienste mit Millionen Songs. Datenraten von bis zu 320 kbps (fast CD-Qualität).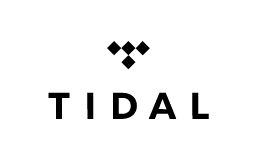 Streame Millionen Songs in verlustfreier Qualität und mit Datenraten von bis zu 1411 kbps (echte CD-Qualität).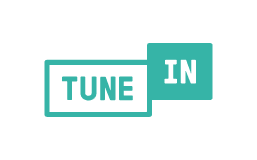 Der Streaming-Dienst aus San Francisco. Höre über 100.000 lokale und internationale Radiosender kostenlos mit Datenraten von bis zu 128 kbps (FM-Radio Qualität).
Versatile, easy to use, and state-of-the-art –
three of the Sounddeck's key attributes
It's obvious how versatile the sounddeck is because of how many ways it can be used. The Sounddeck employs Wellenfeld Technology to play true-to-source sound from your TV, cocooning you in surround sound. Its generous sweet spot ensures the best possible sound from any seating position. The Sounddeck is also well equipped to offer seamless audio streaming through an integrated Wi-Fi Raumfeld module.

It's also easy to decide where to place your sounddeck in the living room – just slide it under your TV. Connecting is a snap: A single HDMI cable is all you need to connect your devices.

Please note: To be able to use the Raumfeld Sounddeck via the HDMI-ARC/CEC connection, you must first ensure that your television supports HDMI 1.4 with Audio Return Channel.

The Sounddeck displays a timeless design characterized by high quality materials, including a wooden enclosure refined with beautiful matte black or silk white lacquer and brushed aluminum buttons.

The Sounddeck offers true ease-of-use, including a Raumfeld App you can use to control the Sounddeck from anywhere in your home. It also has an included remote control with one-touch buttons for your favorite songs and playlists.
Raumfeld

You can listen to music in true CD quality without interruption from calls or messages via the Teufel Raumfeld app. You can stream music from your CD- or record player and listen to it throughout the whole house with another speaker. You can even play music from a smartphone, USB stick or hard drive via the app.

Spotify

You can stream Spotify via Wi-Fi or Bluetooth, and also use Spotify Connect independently to benefit from the features of the Spotify app. You can quickly change the audio output from your smartphone to the speakers without pausing.
Our multi-room speakers offer more music services, Internet radio stations and podcasts than almost any other system.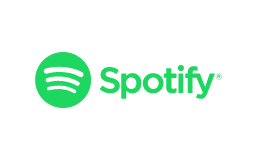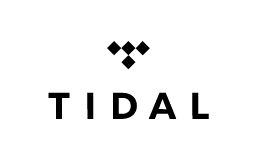 Multiroom with Raumfeld
All Teufel Streaming systems can be connected to one another thanks to integrated Raumfeld technology. Listen to the same or different music across several rooms and speakers. Use the Teufel Raumfeld app to manage your rooms, group individual multi-room speakers together, create individual playlists and control the volume and sound using the equaliser.
All Teufel streaming systems can be networked with each other thanks to the integrated Raumfeld technology. Listen to the same music synchronously on several speakers in the Multiroom or to different music in each room. Use the Teufel Raumfeld app to manage your rooms, group individual Multiroom speakers together, create individual playlists and adjust the volume and sound per room using the equaliser.


Control options
The product offers the same aluminium one-touch preset buttons found on many Teufel streaming devices as a special extra feature on the included remote control. It's easy to start songs or playlists – from TIDAL, for instance, or your favorite radio station from your couch, with just the touch of a button.
Connections
The HDMI-1.4-Standard allows you to easily transmit audio signals. An HDMI cable between the Sounddeck and your television is the only connection you need. The HDMI port also supports CEC – the standard for universal control. This means that if your TV supports the function, you can also use your existing TV remote to control the Sounddeck.

Additionally, the Sounddeck offers a digital-optical input as well as an RCA input. Connect extra devices through these, or use the ports for your TV if needed.
Incredible power, precision and immersion
The class D amplifier built into the Raumfeld Sounddeck generates a powerful 280 watt performance from its 6 x 70 mm high-end broadband drivers and two 130 mm subwoofers. The two extremely clean-sounding woofers can reproduce bass down to a 42 Hz low end. And thanks to the high-end D/A converter by Cirrus Logic™, which supports audio files with a resolution of 24 bits and a sampling rate of 192 kHz., you won't lose a detail, no matter how small.

Integrated Wellenfeld technology
The Wellenfeld Technology developed by our acousticians in Berlin skillfully controls the powerful DSPs in the Sounddeck's 6 drivers, allowing it to achieve a very broad, spatial sound experience without altering the original signal. Wellenfeld Technology expands the system's sweet spot, or optimal listening area. The result is an oasis of sound large enough to include everyone in the room.

Features overview:
Balanced, true-to-source playback of music, movies and television
An extensive sweet spot
Immersive sound, without having to set up extra rear speakers
Good localization of sound events in the room
High, clear sound levels with maximum speech intelligibility
Klangbild Standard Soundbar

Teufel Produkt mit Wellenfeld Technologie

Multi-room setup
As a member of the Teufel Streaming family, the Sounddeck offers all the functions you'd expect from Teufel, including seamless audio streaming, internet access to music streaming services, and app control. It also goes without saying that the Sounddeck works in sync with existing players as part of a multi-room system. The Wi-Fi streaming modules – identical modules are included in all our multi-room devices – built into the Sounddeck enables this interaction.

A new Control Room feature in the Teufel Raumfeld app gives you an instant overview of your multi-room system and makes it easy to control. You'll see what's playing where at a glance and be able to change playback anywhere with just a few taps.

Included components
Teufel Sounddeck Streaming
1 × Teufel Sounddeck Streaming – Black

1 × Power cable – Black
1 × Remote Control RFRC1 – silver
1 × 1,5m HDMI-Cable for Sounddeck/Soundbar
Specifications
Teufel Sounddeck Streaming

Plug-&-play WiFi sounddeck. Simply place your television on top and enjoy hi-fi music playback along with room-filling sound with movies and television programmes.

| | |
| --- | --- |
| Width | 73 cm |
| Height | 11 cm |
| Depth | 41 cm |
| Weight | 12 kg |

| | |
| --- | --- |
| Cinch input stereo | 1 |
| Audio inputs- HDMI | Yes |
| Digital inputs optical | 1 |
| HDMI Version | 1.4B |
| Compatible with Amazon Echo | Yes |
| Compatible with Google Home‌ | Yes |
| LAN | Yes |
| USB 2.0 | Yes |
| Wifi | Yes |

| | |
| --- | --- |
| Android | Yes |
| iOS | Yes |
| Raumfeld | Yes |

| | |
| --- | --- |
| AAC | Yes |
| FLAC | Yes |
| MP3 | Yes |
| OGG | Yes |
| WAV | Yes |
| ASF | Yes |

| | |
| --- | --- |
| Integrated DSP | Yes |
| Power supply voltage | 230 V |
| Maximum power consumption | 320 W |
| Mains cable - IEC connector (non-heating device) | Yes |
| Safety class | 2 |
| Fuse | Yes |
| Standby-Function | Yes |
| Standby-Power consumption | 2 W |
| Power output capacity sinus (RMS) Bass | 80 W |
| Power output capacity impulse (peak) Satellite | 25 W |
| Power output capacity impulse (peak) Bass | 130 W |
| Multi-room | Yes |
| Amplifier configuration | 6.2 |
| Amplifier technology | Class D |
| Amplifier channels | 7 |
| 10/100-Mbit/s Ethernet | Yes |
| WLAN Standards | 802.11n/g |
| Power output capacity sinus (RMS) Satellite | 20 W |
| WLAN encryption | WPA2 |

| | |
| --- | --- |
| Internet radio | Yes |
| Sleeptimer | Yes |

| | |
| --- | --- |
| Downfire | Yes |
| Enclosure material | MDF |
| Enclosure surface | Laminated |
| Magnetic shielding | Yes |
| Integrated stand | Yes |
| Broadband loudspeakers (number per enclosure) | 6 |
| Broadband loudspeakers (diameter) | 70 mm |
| Wideband speakers (material) | cellulose |
| Woofer (number per enclosure) | 2 |
| Woofer (diameter) | 130 mm |
| Woofer (material) | cellulose |
| Frequency range | 42 - 20000 Hz |
| Maximum sound pressure level | 102 dB/1m |
| Acoustic principle | 2-way-system |
| Enclosure type | Bass reflex |

| | |
| --- | --- |
| Chromecast | Yes |
| SoundCloud | Yes |
| Spotify | Yes |
| TIDAL | Yes |
| TuneIn | Yes |

| | |
| --- | --- |
| Number of presets | 4 |
| Remote control | Radio |
| Programmable | Yes |
| Power source | Coin cell battery |
Accessories
All necessary accessories are included in the delivery.