Highlights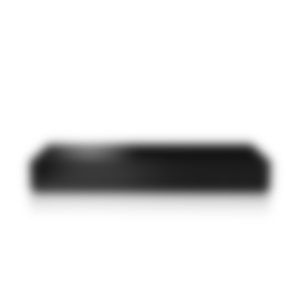 Why we love this product
Good sound is important to us, which is why Teufel recommends selected partners such as Panasonic, for technically and visually excellent interaction between all components. With the Panasonic Blu-ray player DP-UB154, we provide you with genuine 4K enjoyment at an entry-level price.
Key advantages at a glance
Ultra HD 4K Blu-ray player with Dolby Atmos and Multi HDR support including HDR10+ for superior picture quality with lifelike contrast and colour
Compatible with all Teufel soundbars, Ultima 40 Active, Denon, Onkyo and Yamaha AV receivers, but not Kombo amplifiers.
HDMI output, LAN and USB connection, remote control, 4K up-scaling from normal Blu-rays
Also plays CDs and DVDs, supports Dolby Digital, Dolby Digital Plus, Dolby TrueHD, DTS-HD Master Audio, DTS-HD High Resolution Audio, DTS:X, FLAC, WAV, JPEG and MP4
Only 32 cm wide for a variety of set-up options
Features
All technologies at a glance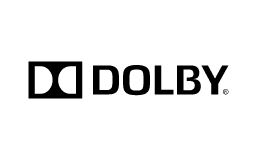 Unterstützt das klassische Dolby Digital Surround Tonformat, welches auf DVD oder Blu-ray gespeichert ist.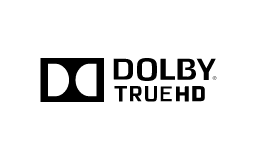 Verlustfreies, digitales Mehrkanaltonformat von Dolby speziell für Blu-rays entwickelt.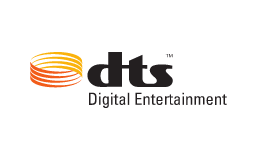 DTS Digital Surround: DTS is a multi-channel sound variant for playing DVDs or Blu-rays with a maximum of 6 soundtracks for a sound channel allocation of 1.0 up to 5.1 surround. However, this DTS variant does not support the DTS HD Audio codec.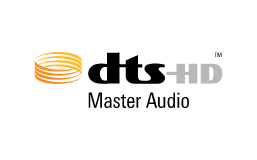 Verlustfreies, digitales Mehrkanaltonformat von dts speziell für Blu-rays entwickelt.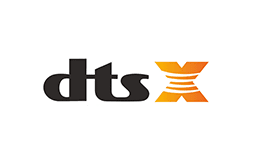 dts X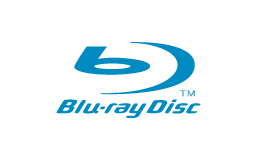 Beinhaltet einen Blu-ray-Player zum Abspielen von Blu-rays, DVDs, CDs.
CD Player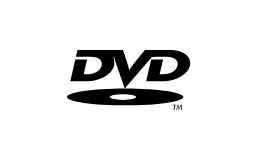 Spielt DVDs, DVD-Rs und DVD-RWs.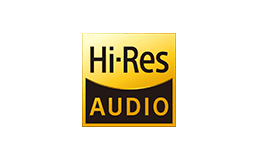 Hochauflösende Audioformate wie FLAC oder WAV mit einer Abtastrate von bis zu 384 kHz und einer Wortbreite von bis zu 32 Bit können mit dem Receiver abgespielt werden.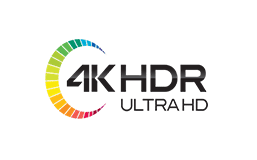 Unterstützt 4K-Auflösung mit HDR-Qualität (für erhöhten Kontrast und Helligkeit).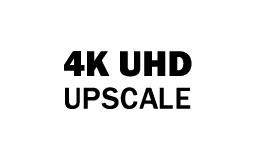 Icon - 4K UHD Upscale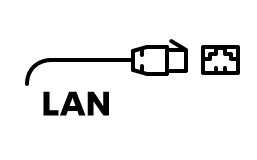 Anschluss zum Ethernet (LAN)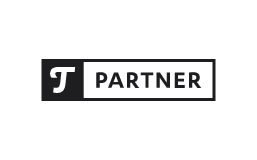 Quality brands especially selected by Teufel are the perfect match for our products.
Included components
Panasonic blu-ray player DP-UB154
1 × power adapter – Black
2 × AAA battery
1 × Remote control for Panasonic DP-UB154 – Black
Specifications
Panasonic blu-ray player DP-UB154

Ultra HD 4K Blu-ray player with Dolby Atmos and Multi HDR support including HDR10+ for superior picture quality with lifelike contrast and colour

| | |
| --- | --- |
| Width | 32 cm |
| Height | 4,6 cm |
| Depth | 19,3 cm |
| Weight | 1,2 kg |

| | |
| --- | --- |
| AAC | Yes |
| AIFF | Yes |
| FLAC | Yes |
| MP3 | Yes |
| WAV | Yes |
| WMA | Yes |
| Dolby Digital | Yes |
| Dolby TrueHD | Yes |
| DTS Digital Surround | Yes |
| DTS-HD High Resolution Audio | Yes |
| DTS-HD Master Audio | Yes |
| DTS:X | Yes |
| JPEG | Yes |
| Dolby Digital Plus | Yes |
| MKV | Yes |
| Blu-ray | Yes |
| CD-Audio | Yes |
| DVD-Audio | Yes |
| DVD-Video | Yes |
| BD-R | Yes |
| BD-RE | Yes |
| Blu-ray | Yes |
| CD | Yes |
| CD-R | Yes |
| CD-RW | Yes |
| DVD | Yes |
| DVD+RW | Yes |
| DVD-R | Yes |
| DVD-RAM | Yes |
| DVD-RW | Yes |

| | |
| --- | --- |
| Maximum power consumption | 12 W |
| Mains lead fixed | Yes |
| Standby-Function | Yes |
| Standby-Power consumption | 0,3 W |
| Integrated DD/dts/PLII-Decoder | Yes |
| Integrated True HD/dts HD/DD/dts/PLII-Decoder | Yes |
| 4K UHD Upscale | Yes |

| | |
| --- | --- |
| LAN | Yes |
| Micro USB A | Yes |
| Audio outputs - HDMI | Yes |

| | |
| --- | --- |
| Remote control | Infrared |