Highlights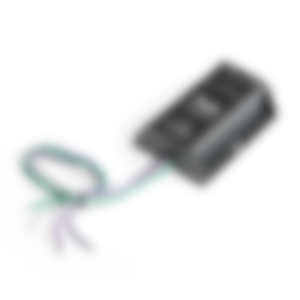 Why we love this product
Voltage converter, converts high-level speaker signals into cinch format.
Key advantages at a glance
Voltage converter
Converts speaker high-level signals in RCA format
For use with the Rearstation 4 to Blu-ray/AC Receivers without Pre-out connections
Connections: 2 x RCA outputs / 5 x copper cables
Material: plastic
The AC 5011 AP level converter makes possible the connection to a Blu-ray/AV Receiver with no Pre-Out connection with the Rearstation 4 for wireless back speakers signals in a surround sound setup. The level converter is connected via speaker cable (+ and -) to the Rear outputs of a Blu-ray/AV Receiver. The signals are converted in the adapter and delivered via an RCA cable which is connected to the Line-in of the Rearstation 4. To counteract possibly grounding problems, this device also has a grounding wire, which can be combined to the player or receiver (for example, to the AM antennae terminal).
Included components
Level Converter AC 5011 AP
Accessories
All necessary accessories are included in the delivery.