Highlights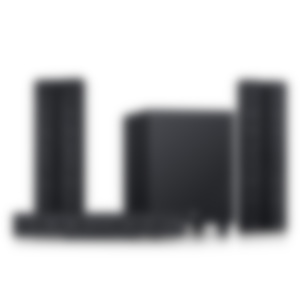 Why we love this product
The Varion is among the most flexible home cinema sets on the market today. Mount the speakers directly onto your television, on table or speaker stands or directly to the wall. In spite of its elegant, easily-placed form, the Varion knows how to deliver immersive surround sound for a thrilling home cinema experience.
Key advantages at a glance
Super slim high performance home cinema speakers
Can be wall mounted, placed on table stands, speaker stands or optional TV brackets
5 identical 2-way speakers with 7 drivers each create a powerful & harmonious surround soundstage
6 midrange drivers per speaker ensure a high degree of speech intelligibility, even at low volumes
Matching slim but powerful 100 watt subwoofer can be unobtrusively placed
Wireless audio set for rear speakers and subwoofer available separately
Available as an all-in-one bundle or all-in-plus-Blu-ray bundle
Works with all standard AV receivers
Features
All technologies at a glance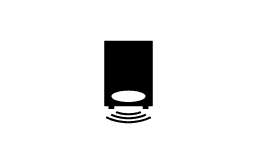 Downfire-Subwoofer. Der Tieftöner ist zum Boden hin ausgerichtet.
The Varion can be placed anywhere
An optional high-end TV and loudspeaker bracket (VESA compatible) makes it possible to wall mount the satellites along with your TV as a single unit. Integrated keyhole brackets allow the satellite speakers to be directly wall mounted as well. In addition, the speakers can be placed on stands or on a lowboard, making the Varion Complete "2.1 Set" one of the most flexible home cinema systems on the market today.


Setup options
No other 5.1 home cinema set is so flexible. No other set integrates so beautifully into your living room:
A specially designed, highly robust VESA compatible TV mount is available separately. With the TV mount, the two front speakers and centre can be directly attached to your television. In this way, the three front speakers become one with your display.

All Varion speakers come with integrated keyhole brackets. This makes it easy to mount them directly onto the wall. A separately available wall mount makes it possible to position the speakers horizontally.
The speakers can be vertically positioned using stable table stands or speaker stands. The table stands come with integration speaker cable and screw terminals for easy setup. The centre rests on a table base and can be tilted towards the listening position. The Teufel logo adheres magnetically making it easy to adjust according to the speakers' position.

Inconspicuous setup, imposing sound
In spite of slender dimensions measuring just 7 cm across, the Varion offers everything you would expect of a full-fledged surround sound system.
A 2-way system: The incoming audio signal is divided and sent to the drivers best designed to play it back.
Seven drivers per speaker: Each speakers produces a full, rich and power-packed sound with excellent speech intelligibility, even at low volumes.
High excursion drivers: Powerful and agile driver units produce high distortion-free levels.
19 mm tweeter. A large, centrally positioned tweeter reproduces voices and effects with a silk, soft sound that is never aggressive or shrill.
D'Appolito Array: Centering the tweeter between three midrange drivers on each side results in a better, more even dispersion of the treble range.
Broad sound dispersion: The wide angle of sound dispersion makes it possible for everyone in the room to enjoy thrilling sound.
All of the Varion speakers are identically constructed, an essential requirement for a truly harmonious and realistic surround sound. Experience helicopters or thunder pass overhead without any gaps in the well structured soundstage.

Neutral tuning accompanied by deep but realistic and well-integrated bass is perfectly suited for movie sound tracks but also makes the most out of gaming sound and music.



Included components
Varion "5.1 Set"
1 × Center Wedge CS 75 CW (pcs.) – Black
1 × Satellite CS 75 FCR - Bundle (3 pcs) – Black

3 × Satellite Speaker CS 75 FCR (pcs.) – Black

1 × Satellite CS 75 FCR - Bundle (2 pcs) – Black

2 × Satellite Speaker CS 75 FCR (pcs.) – Black

1 × Mono-Subwoofer US 2106/1 SW – Black
Specifications
Center Wedge CS 75 CW (pcs.)

Mit dieser Center-Schale lassen sich alle Varion Lautsprecher einfach horizontal auf ein Sireboard legen. Der Lautsprecher liegt so sicher und stabil.

| | |
| --- | --- |
| Width | 20,5 cm |
| Height | 7 cm |
| Depth | 4,5 cm |
| Weight | 0,12 kg |

Mono-Subwoofer US 2106/1 SW

The subwoofer US 2106/1 SW knows how to makes its present felt, but it can also show amazing restraint and blend into a supporting role. A 43 Hz low end frequency limit (-3 dB) and a maximum sound level of 106 dB creates an impressive bass experience, yet the enclosure takes up only a small amount of floor space  - just 28 x 28 cm.

| | |
| --- | --- |
| Width | 28 cm |
| Height | 38,5 cm |
| Depth | 28 cm |
| Weight | 7,8 kg |

| | |
| --- | --- |
| Cinch input | 1 |

| | |
| --- | --- |
| Power supply voltage | 230 V |
| Automatic on/off | Yes |
| Maximum power consumption | 100 W |
| Mains lead fixed | Yes |
| Safety class | 2 |
| Storage for settings when disconnected | Yes |
| Standby-Function | Yes |
| Standby-Power consumption | 0,4 W |
| Bass boost/EQ | Yes |
| Input gain adjustment | Yes |
| Level control | Yes |
| Phase control | Yes |
| Power output capacity sinus (RMS) Bass | 80 W |
| Power output capacity impulse (peak) Bass | 100 W |
| Amplifier configuration | 1.0 |
| Amplifier technology | Class D |
| Amplifier channels | 1 |

| | |
| --- | --- |
| Lowest frequency (-3 dB) | 43 Hz |
| Suitable for AV receiver | Yes |
| Equalisation openings (pos.) | Bottom |
| Equalisation openings | 2 |
| Downfire | Yes |
| Diameter of the stand screw threads | 6 mm |
| Removable front cover | Yes |
| Enclosure material | MDF |
| Enclosure surface | Laminated |
| Integrated stand | Yes |
| Woofer (number per enclosure) | 1 |
| Woofer (diameter) | 160 mm |
| Woofer (material) | cellulose |
| Sensitivity (2.83 V / 1 m) | 89 dB |
| Frequency range | 43 - 200 Hz |
| Maximum sound pressure level | 106 dB/1m |
| Impedance | 4 - 8 Ohm |
| Acoustic principle | 1-way-system |
| Enclosure type | Bass reflex |