Highlights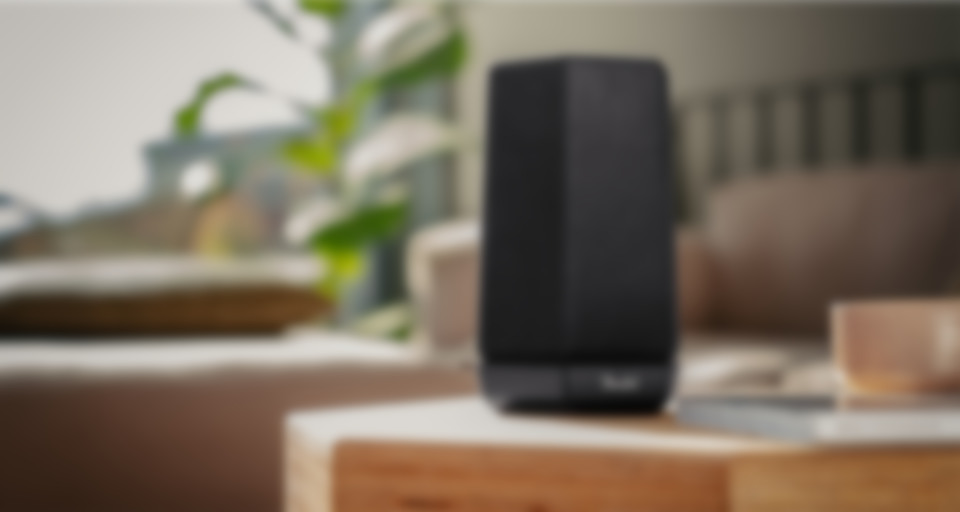 Why we love this product
There are many Bluetooth speakers with Alexa voice control, but this bundle of HOLIST S and HOLIST M can do even more: both smart speakers sound uniquely good on their own and can also be grouped into the Alexa Multiroom via the Alexa app. Experience your playlists, internet radio, or podcasts via brilliant 360-degree sound from any position in all the rooms you equip with them, thanks to Dynamore® technology.
Key advantages at a glance
Bundle of HOLIST S and HOLIST M, two HiFi Smart Speakers with Amazon Alexa voice control and the best sound in their classes.
Suitable for Alexa Multiroom: Group two or more HOLIST speakers in the Alexa app for synchronous playback, can also be combined with Amazon Echo devices.
HOLIST S: Sophisticated 2-way system with integrated subwoofer and passive diaphragms for room-filling reproduction
HOLIST M: Total of 7 speakers, elaborate 3-way system with huge 165 mm subwoofer and passive membranes for powerful kick bass
With Bluetooth for wireless transmission in near-CD quality from the TV, Google Play Music, YouTube, Apple Music, Internet radio and more.
Convenient set-up & control on smartphone with Teufel HOLIST app (iOS/Android), app supports TIDAL, Napster, TuneIn & Amazon Music, Spotify Connect
Two (HOLIST S) or four (HOLIST M) HD microphones for securely capturing voice commands from all directions, hardware off-switch for all microphones
Control buttons on the unit for direct control, action button, alarm clock, high-quality, easy-to-clean fabric cover, line-in for e.g. CD player, HOLIST M can also be placed on an optional stand
Features
All technologies at a glance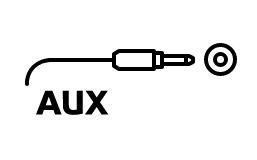 Analoger Stereo-Eingang zum Anschluss von MP3-Player, CD-Player, TV-Kopfhörerausgang oder anderen Quellen.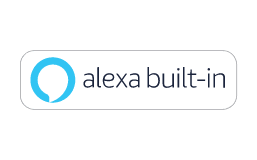 Logo - Alexa built in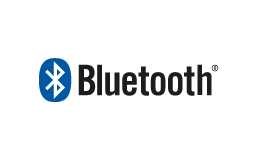 Streame Musik kabellos vom Smartphone, PC, Notebook oder iOS- bzw- MAC-OS Gerät auf den Lautsprecher. Videoton wird Lippen-synchron übertragen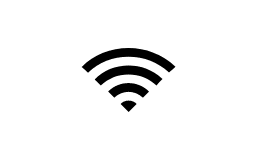 Verfügt über WLAN-Funktionalität.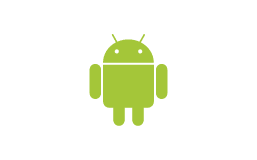 Funktioniert für Systeme mit Android.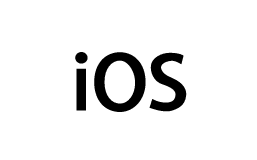 Works with iOS systems such as iPhone, iPad, etc.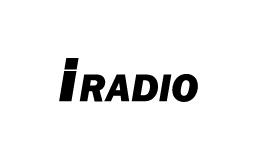 Verfügt über Internet-Radio.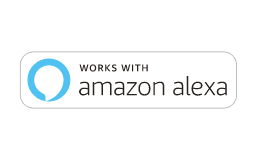 Geräte, welche "works with Amazon Alexa" unterstützen, können optional über ein zusätzlich erforderliches Amazon Echo Gerät angesprochen werden, sofern dieses im gleichen WLAN vorhanden ist.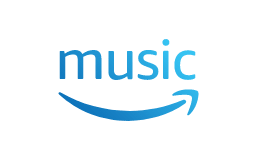 Der Streaming-Dienst von Amazon ist Bestandteil des Prime-Abonnements und beinhaltet Millionen Songs, Playlisten und Hörbücher. Es werden Datenraten von bis zu 256 kbps verwendet (fast CD-Qualität).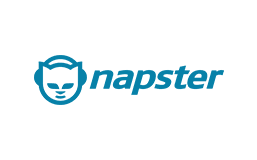 Napster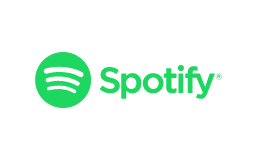 Einer der beliebtesten Streaming-Dienste mit Millionen Songs. Datenraten von bis zu 320 kbps (fast CD-Qualität).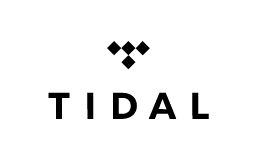 Streame Millionen Songs in verlustfreier Qualität und mit Datenraten von bis zu 1411 kbps (echte CD-Qualität).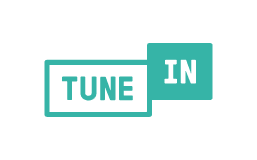 Der Streaming-Dienst aus San Francisco. Höre über 100.000 lokale und internationale Radiosender kostenlos mit Datenraten von bis zu 128 kbps (FM-Radio Qualität).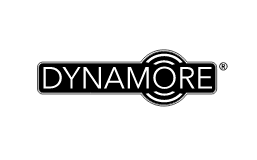 Dynamore
Smart meets sound
Developed in Berlin, we used the latest DSPs, high-quality drivers with the largest possible diaphragm area and maximum excursion to guarantee pure listening pleasure when you say: "Alexa, play Learn To Fly by the Foo Fighters at maximum volume."

360-degree sound thanks to Dynamore technology
Our Dynamore technology directs the sound with a tweeter and midwoofer in all directions.
Large passive membranes
For a lower cut-off frequency and powerful bass.
Front Fire
An additional full-range driver emits a direct forward beam in "Direct Mode" and further increases speech intelligibility.
3-way system
For true HIFI sound and distortion-free playback even at higher levels. 165 mm subwoofer for deeper bass.
The latest DSP Technology
For rich bass and high volumes without distortion.

Bluetooth

Use Bluetooth to stream compatible audio signals from your smartphone, tablet or computer to the speaker. You can enjoy music from YouTube, Apple Music or Amazon Music for example. Our speakers offer stable Bluetooth transmission from up to 15 m distances away.

Amazon Music

Stream millions of songs, audio games and podcasts to your RADIO via Amazon Music.
Alexa, turn it up!
Just connect the HOLIST to the Alexa app and say what you want to hear. All other Alexa available functions also work.
Alexa, play My Future by Billie Eilish.
Alexa, turn off the living room light.*

Loud and clear
Four HD microphones ensure optimal speech comprehension - even when you are in a noisy area

Alexa, turn off the kitchen light, please.*
App oriented
If you want you can control HOLIST with the HOLIST app and/or the Alexa app, both of which provide extensive setting options. Via the HOLIST app, you can also start the streaming services Napster, Spotify, TIDAL and TuneIn. Additionally you can stream music stored locally on your smartphone to the HOLIST.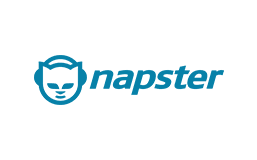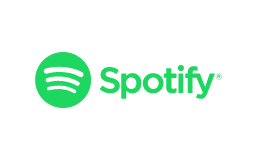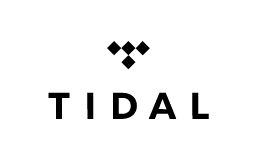 Smart meets sound
Smart meets Sound
Developed in Berlin, the city of sound, we integrated the newest DSPs, and high-quality drivers, with the largest possible diaphragm space, to ensure the best listening experience when you say " Alexa, play Waterloo by ABBA."

360-degree sound thanks to Dynamore technology
Our own in-house Dynamore technology transmits sound in all directions.
2-way system
For a detailed playback and the best possible speech comprehension.
Large passive diaphragms
For a deeper frequency and powerful bass.
The latest DSP technology
For full bass and high levels of distortion-free sound.

Loud and clear
With a whole two integrated HD microphones, the HOLIST S can understand you perfectly. Whether up close and personal or all the way across the room, the HOLIST S is always ready to take commands.

Alexa, turn off the light in the kitchen.*
Included components
HOLIST M + HOLIST S
1 × HOLIST M – white
1 × HOLIST S – white
Specifications
HOLIST M

High-performance HIFI smart speaker with Amazon Alexa, 120-Watt amplifier and the best sound in its price range

| | |
| --- | --- |
| Width | 27 cm |
| Height | 40 cm |
| Weight | 6,6 kg |

| | |
| --- | --- |
| AUX | Yes |
| 3.5mm stereo in | 1 |
| Alexa built in | Yes |
| Bluetooth | Yes |
| Voice control | Alexa |
| Wifi | Yes |

| | |
| --- | --- |
| Android | Yes |
| iOS | Yes |
| Amazon Alexa Multiroom | Yes |

| | |
| --- | --- |
| Internet radio | Yes |

| | |
| --- | --- |
| Standby-Power consumption | 2 W |
| Total power output capacity (RMS) | 120 W |
| Amplifier configuration | 3.0 |
| Amplifier technology | Class D |
| Amplifier channels | 4 |

| | |
| --- | --- |
| Enclosure material | Plastic |
| Net internal volume | 8,5 L |
| Broadband loudspeakers (number per enclosure) | 1 |
| Broadband loudspeakers (diameter) | 76 mm |
| Wideband speakers (material) | Paper |
| Tweeter (number per enclosure) | 1 |
| Tweeter (diameter) | 25 mm |
| Tweeter (material) | Silk |
| Midrange driver (number per enclosure) | 1 |
| Midrange driver (diameter) | 101 mm |
| Midrange driver (material) | Paper |
| Passive membrance (number per enclosure) | 3 |
| Woofer (number per enclosure) | 1 |
| Woofer (diameter) | 165 mm |
| Woofer (material) | Paper |
| Frequency range | 40 - 20000 Hz |
| Acoustic principle | 3-way-system |
| Enclosure type | Closed |

| | |
| --- | --- |
| Amazon Music | Yes |
| napster | Yes |
| Spotify | Yes |
| TIDAL | Yes |
| TuneIn | Yes |

| | |
| --- | --- |
| Dynamore® | Yes |

| | |
| --- | --- |
| Remote control | App |

HOLIST S

HIFI smart speaker with Amazon Alexa and the best sound in its class

| | |
| --- | --- |
| Width | 14,3 cm |
| Height | 22,5 cm |
| Weight | 1,6 kg |

| | |
| --- | --- |
| AUX | Yes |
| 3.5mm stereo in | 1 |
| Alexa built in | Yes |
| Bluetooth | Yes |
| Voice control | Alexa |
| Wifi | Yes |

| | |
| --- | --- |
| Android | Yes |
| iOS | Yes |
| Amazon Alexa Multiroom | Yes |

| | |
| --- | --- |
| Internet radio | Yes |

| | |
| --- | --- |
| Standby-Function | Yes |
| Standby-Power consumption | 2 W |
| Total power output capacity (RMS) | 25 W |
| Amplifier technology | Class D |
| Amplifier channels | 2 |

| | |
| --- | --- |
| Enclosure material | Lacquered plastic |
| Enclosure surface | Woven cloth |
| Broadband loudspeakers (number per enclosure) | 1 |
| Broadband loudspeakers (diameter) | 25 mm |
| Wideband speakers (material) | Aluminium |
| Passive membrance (number per enclosure) | 3 |
| Woofer (number per enclosure) | 1 |
| Woofer (diameter) | 89 mm |
| Woofer (material) | Paper |
| Frequency range | 50 - 20000 Hz |
| Maximum sound pressure level | 92 dB/1m |
| Acoustic principle | 2-way-system |
| Enclosure type | Closed |

| | |
| --- | --- |
| Amazon Music | Yes |
| napster | Yes |
| Spotify | Yes |
| TIDAL | Yes |
| TuneIn | Yes |

| | |
| --- | --- |
| Dynamore® | Yes |

| | |
| --- | --- |
| Remote control | App |