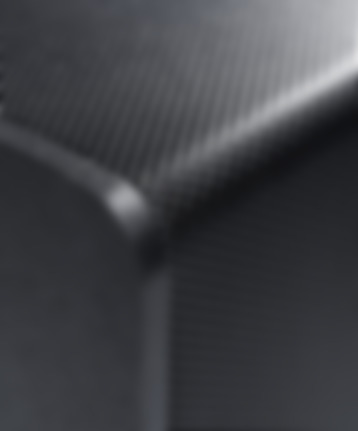 Placement: bookshelf, stand, wall
Optimized crossover provides tuning with even better balance so that the minutest acoustic nuances can be heard clearly. The satellites' capacity was also increased. Higher volumes without detectable distortion for dynamic film and gaming audio is the result. Attractive and sturdy metal grilles protect the satellites while sophisticated chrome rings adorn the drivers. Elegant lines and an attractive design complete the high-end look.

In terms of placement, bookshelves, stands and wall-mounted are all perfectly good options. The satellites can be placed discreetly on a shelf while the center speaker is designed to fit discreetly under the TV. Integrated keyhole brackets allow the speakers to be mounted on the wall or placed on a stand. The robust, sound-optimizing metal grilles keep the drivers safe from curious children and household pets.
Included components
Consono 35 Mk3 - Centre + Satellites - Bundle
4 × Satellite-Speaker CS 35 FCR Mk3 – Black
1 × Centre Speaker CS 35 C Mk3 – Black
Specifications
Satellite-Speaker CS 35 FCR Mk3

2-Wege-Satellit mit 2 starken 80-mm-Mitteltönern und fein auflösendem 19-mm-Hochtöner. Hohe Belastbarkeit für hohe Lautstärken bei geringen Verzerrungen. Ausgewogene, universelle Abstimmung für die Wiedergabe von Filmton, Musik und Gaming-Sound. Hohe Sprachverständlichkeit und satter Sound auch bei geringen Lautstärken. Das Gehäuse mit stabilem Metallgitter schützt die Töner.

Die CS 35 FCR Mk3 sind nicht einzeln erhältlich.

| | |
| --- | --- |
| Width | 10 cm |
| Height | 22,6 cm |
| Depth | 9,5 cm |
| Weight | 1,25 kg |

| | |
| --- | --- |
| Suitable for AV receiver | Yes |
| Maximum cable diameter | 2,5 mm |
| Diameter of the stand screw threads | 6 mm |
| Enclosure material | structure - synthetic |
| Enclosure surface | impact-resistant lacquer, matte |
| Net internal volume | 1,2 L |
| Keyhole plate mounted | Yes |
| Tweeter (number per enclosure) | 1 |
| Tweeter (diameter) | 19 mm |
| Tweeter (material) | Silk |
| Midrange driver (number per enclosure) | 2 |
| Midrange driver (diameter) | 80 mm |
| Midrange driver (material) | cellulose |
| Continuous power handling (IEC - Long Term) | 80 W |
| Sensitivity (2.83 V / 1 m) | 88 dB |
| Frequency range | 150 - 20000 Hz |
| Peak power capacity (IEC - Short Term) | 160 W |
| Maximum sound pressure level | 105 dB/1m |
| Impedance | 4 - 8 Ohm |
| Crossover frequency to Woofer (recommended) | 150 - 180 Hz |
| Acoustic principle | 2-way-system |
| Enclosure type | Closed |
| Crossover frequency internal switch | 3400 Hz |

| | |
| --- | --- |
| Minimum amplifier output power recommended | 10 W |

Centre Speaker CS 35 C Mk3

A 2-way satellite speaker with a powerful 80 mm midrange driver and a high fidelity 19 mm tweeter.


| | |
| --- | --- |
| Width | 22,6 cm |
| Height | 10 cm |
| Depth | 9,5 cm |
| Weight | 1,25 kg |

| | |
| --- | --- |
| Suitable for AV receiver | Yes |
| Maximum cable diameter | 2,5 mm |
| Diameter of the stand screw threads | 6 mm |
| Enclosure material | structure - synthetic |
| Enclosure surface | impact-resistant lacquer, matte |
| Net internal volume | 1,2 L |
| Keyhole plate mounted | Yes |
| Tweeter (number per enclosure) | 1 |
| Tweeter (diameter) | 19 mm |
| Tweeter (material) | Silk |
| Midrange driver (number per enclosure) | 2 |
| Midrange driver (diameter) | 80 mm |
| Midrange driver (material) | cellulose |
| Continuous power handling (IEC - Long Term) | 80 W |
| Sensitivity (2.83 V / 1 m) | 88 dB |
| Frequency range | 150 - 20000 Hz |
| Peak power capacity (IEC - Short Term) | 160 W |
| Maximum sound pressure level | 105 dB/1m |
| Impedance | 4 - 8 Ohm |
| Crossover frequency to Woofer (recommended) | 150 - 180 Hz |
| Acoustic principle | 2-way-system |
| Enclosure type | Closed |
| Crossover frequency internal switch | 3400 Hz |

| | |
| --- | --- |
| Minimum amplifier output power recommended | 10 W |